Carré des Jardiniers theme 2019 : the village square
Small improvised space in a city, or large space full of history in the countryside, the village square is an institution for all citizens.
Small debates or revolutions have been going on since Antiquity because it is a place of gathering and exchange.
Symbol of public life, it is a place that embodies freedom, equality and civic participation.
On « La Place du Village » of Carré des Jardiniers, the sweet dreamers of yesterday will meet the passionate of today or perhaps the opposite ?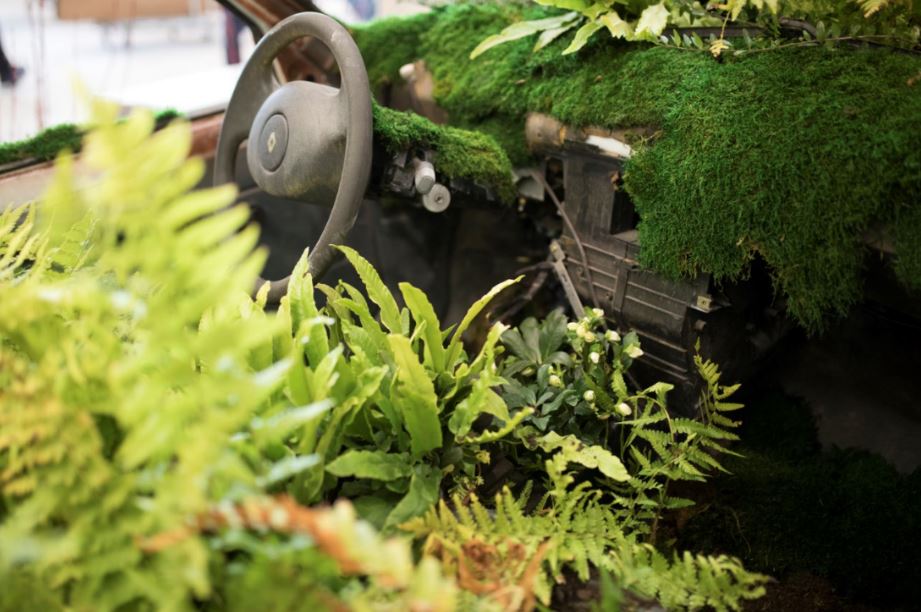 © Alexandre MOULARD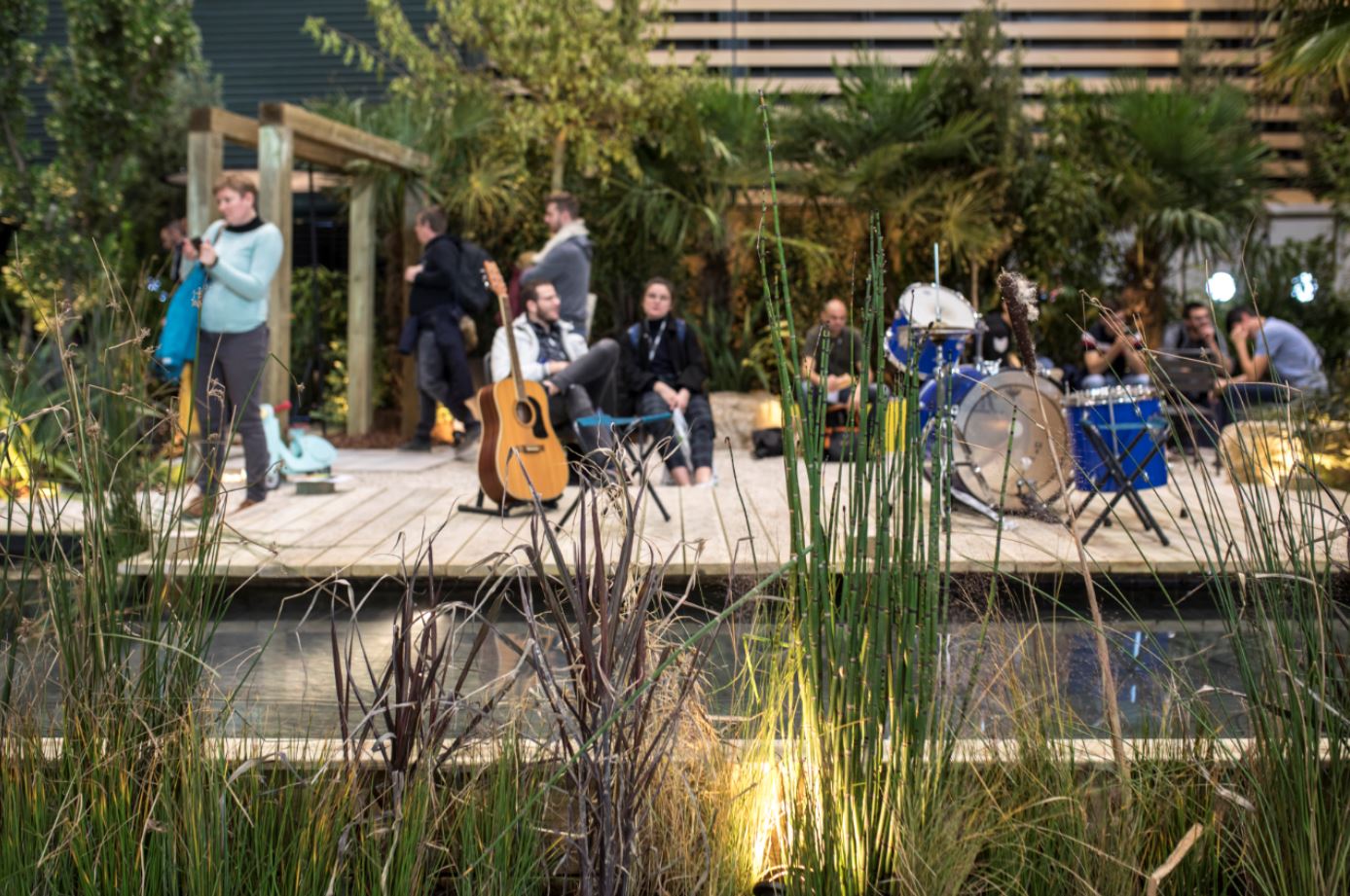 © Alexandre MOULARD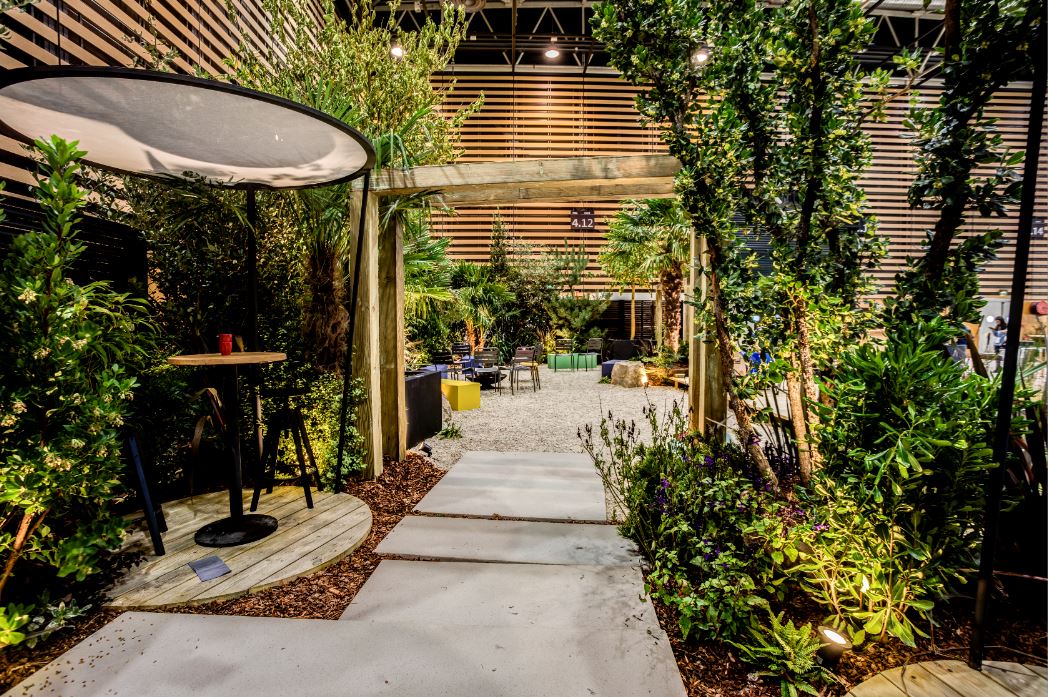 © Alexandre MOULARD
Carré des Jardiniers 2019 finalists
MASTER GARDENER 2019 - Laurent Gras, Jardins à Thèmes, with his garden
"Le renouvellement urbain devient durable"
Introduction
Witnesses and actors in the way landscapes are changed by urban sprawl, we give you our thoughts on the subject. Ecological urgency and the wellbeing of citizens must lead to adapted and intelligent projects. A circuit with geometrical forms of contemporary inspiration, colonized by generous vegetation, leads the visitor to a place for living and contemplation – a small central square. The garden will be decorated with a host of plants associated with monolithic furniture and imposing blocks of rock.
TEAM
Laurent GRAS : Manager / Founder
Carole LE FLOCH
Rémi FABIEN
Michaël COLIN
Yoann CHATELIER
Marius DUVAL : Student
André Bisaccia, Mainaud Création, with his garden "La place est à nous !"
Introduction
Our villages are changing radically. Some are dormitories for neo-rurals, some are the last bastions of ageing generations – and some are disappearing completely. It is this vision of an increasingly urbanized and concrete-covered world that inspired our Village Square. A mixture of history and roots in a world which is unquestionably changing and evolving.
TEAM
André BISACCIA - Manager - Landscape engineer
Anthony REYNIER - 30 years old - Landscape labourer
Marc BELLATON - 29 years old - Landscape labourer
Yohan CHARVET - 31 years old - Landscape labourer with multiple skills (masonry, vegetal...)
Corentin BENECH - 19 years old - Apprentice
Antoine Deltour, Les Jardins de la scarpe, with his garden "Faites place!"
Introduction
Four roads furrow the landscape, passing through the vegetation. Some distance away, several vertical corten steel blades emerge. These blades create an anamorphosis symbolising travellers, walkers on the roads and streets who gradually discover a village – and encourage them to visit it. Once the village discovered and crossed, the Village Square welcomes the visitors.
TEAM
Antoine DELTOUR : Joint Manager of Les Jardins de la Scarpe
Rémi DELTOUR : Joint Manager of Les Jardins de la Scarpe
Gérald MIKOLAJCZAK : Joint Manager of Canopée
Simon GODO : Collaborator, Les Jardins de la Scarpe
Sabry BRAHMI : Apprentice, Les Jardins de la Scarpe
Antoine JAECQUES
Jean-Laurent Felizia, Mouvements et paysages, with his garden
"La Grand' Place du Monde"
Introduction
Let's sit in the Big Square of the World – a place to chat, to look at each other, to smile, to exchange the latest books which made us cry or laugh, to be happy – a place where we must be now and in the future. This Big Square of the World is a planetary village standing at the crossroads of the future we all share. We have to take control of it, let grass germinate in the paving stones and grow so we can reconquer our natural, naïve, free childhood days.
TEAM
Jean-Laurent FELIZIA : Manager
Gwenaëlle CHARRIER : Landscaper – Project Manager
Jacky DHONDT : Landscaper – Wood Craftman
Guilherme VINCENT : Gardener, Landscaper
Enzo POIRIER : Landscaper, Mason Worker
Audrey BONNAL : Apprentice In Landscaping Engeneering (ITIAPE)
Jérôme Granger, Côté Jardin Dordogne, with his garden "Rencontres et Vous"
Introduction
Meetings, diversity, as well as personal and collective development illustrate my ideas for 'The Village Square'. I will create a square with angular and curved lines and a human sundial in the centre.
TEAM
Jérome GRANGER : Entrepreneur
Marc : Green spaces works manager
Nicolas VALENTIN : Green spaces team leader
Céline GRANGER : Secretary and seedbed manager
Quentin CHABAUD : Apprentice
---